Propoint – your provider for efficient
total solutions
Propoint provides EMS production resources, knowledge and experience within electronics manufacturing regarding prototypes, serial production and total solutions. We adjust to the clients' needs and offer purchase, logistics, project management, testing, service, delivery and product follow-up. Our strongest sides are top-modern equipment, experience and flexibility.
Our most significant clients are represented within the following branches:
Telecom, medical, automotive, maritime and industrial.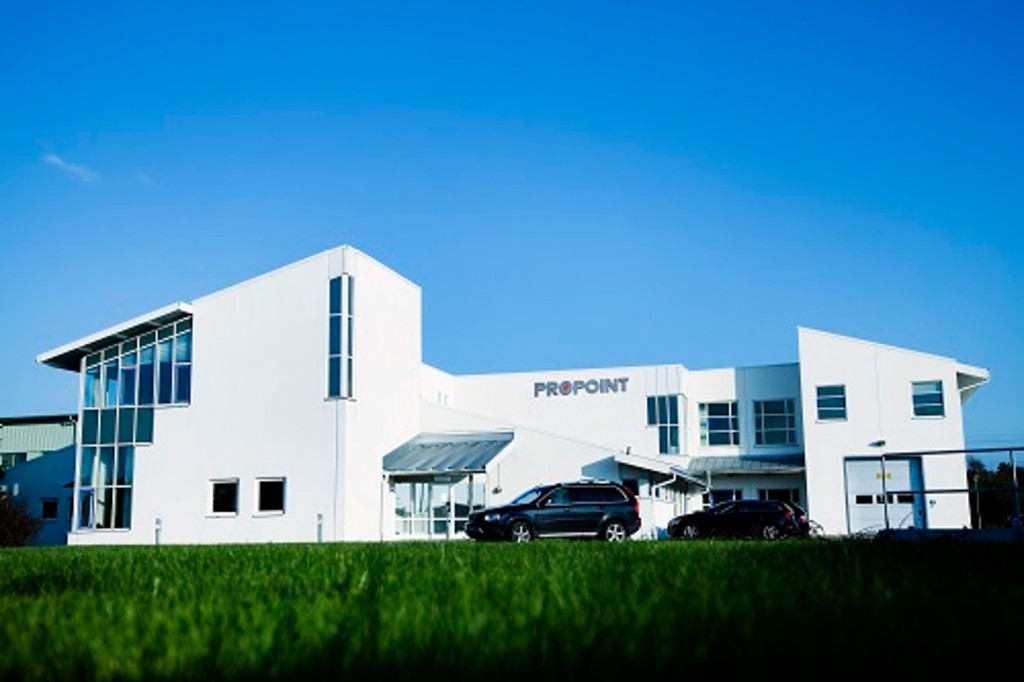 The Company
Propoint was established in 1986 and has since then experienced a strong growth phase with the goal of becoming the obvious partner of choice for the electronics industry.
We provide our customers with qualified construction and production resources within the electronics industry.
Located in Kungsbacka, 25 kilometers south of Gothenburg in Sweden.
Our business concept
To provide the market with cost-effective turn-key solutions, by using our knowledge and experience in EMS manufacturing, from prototypes to the finished product in series production.
The Client
As the objective is to increase client satisfaction; Propoint's work is client-oriented. The client often needs a complete resource, knowledge and experience. Propoint will choose the most effective solution for the client, as well as fulfill and to regulate the requirements.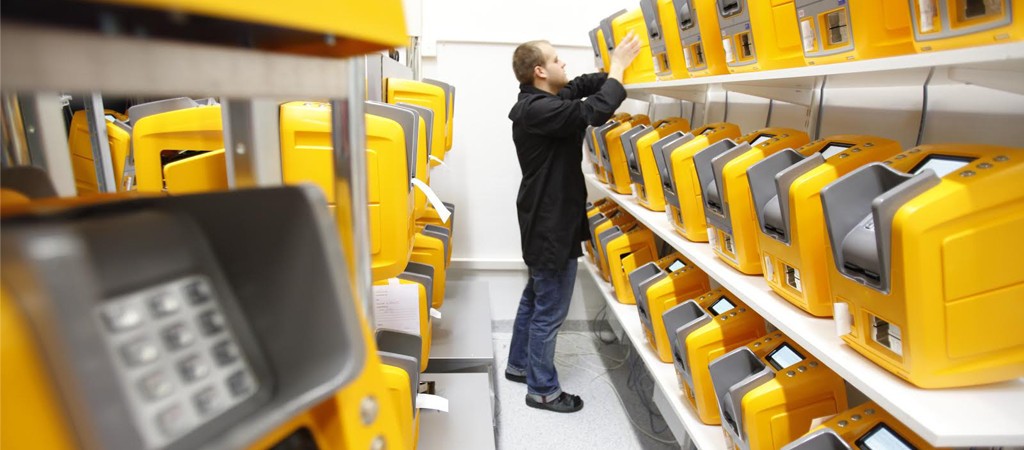 Total Solution
Using our own resources or together with our co-operation partners we can offer most services, as constructions product adaptations, prototypes and series manufacturing, logistics and aftermarket services. This provides the fastest and most cost-effective route to a final product.
Our vision:
The natural and preferred choice of EMS partner for our customers.
Create long term business relations based on high competence and added values for our customers.
Our business strives to the highest standards regarding quality, environment and health.
We reduce client costs and reduce the time from idea to finished product…
… By offering comprehensive solutions that streamline operations and improve competitiveness
… By working with a client focus and sharing our knowledge and experience
… By working together to find new solutions
Complete production
Propoint is a production partner than can offer complete electronic production based upon years of experience.
The entire production process, using the Lean Production method, handles all production from fast prototypes to series production. We also have a close co-operation with various international partners, which can in certain circumstances reduce costs while retaining our quality assurance.
Propoint's account managers work in close proximity with you to provide quotation requests and quality assurance. The account managers are also responsible for the entire project and ensure that you always receive a quick reply. Work with follow-ups and improvements is part of their daily work.
SMT-assembly
Our service mounting lines are designed to provide optimal flexibility. Our equipment is adapted for preparation of the next production batch "off-line", which provides maximum utilization of capacity enabling cost-efficient production of prototypes under serial production conditions.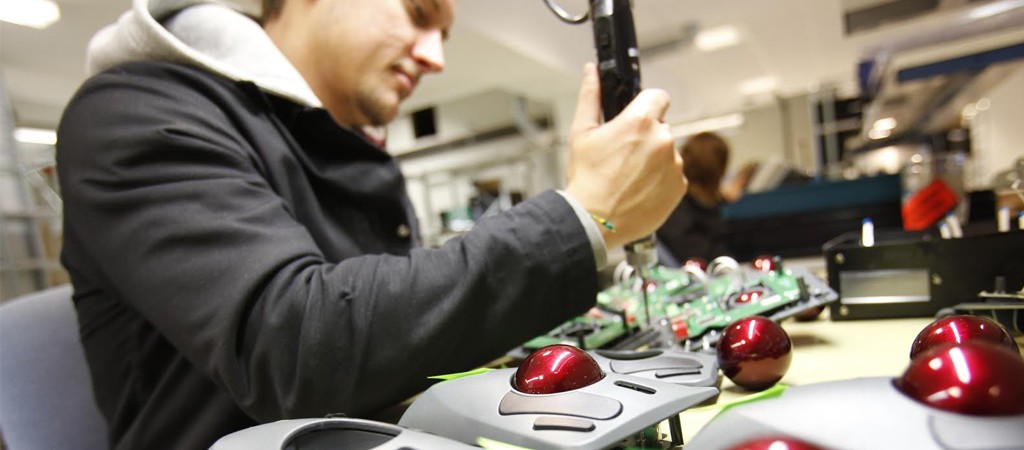 Automatic check-up
All surface-mounting machines have an in-built automatic check-up function with such things as cameras and electronic loaders, which ensure that the components are properly mounted and placed. All surface-mounted electronics are checked in our machine for Automatic Optical Inspection (AOI). Here an examination is made of all soldering points, components, rotations, and values after the mounting has been completed. AOI equipment has a capacity of 100,000 soldering points per hour.
Manual through- hole mounting, after-mounting and mechanical mounting are made by personnel with many years of experience and continuous internal training at Propoint. All mounting is carried out under strict process supervision and using established mounting and process instructions. We can offer washing and conformal coating of boards, where required. We have a well established contact network when it comes to:
– Cable manufacturing for larger series
– Manufacturers of mechanical details
– Design of mechanics
Testing and Service
Function testing and programming are dealt with in our test department. We can also become involved with the production of test plans, i.e. create test programs in LabView and manufacture specially-adapted text fixtures. We are able to mark, document, and record the test parameters according to instructions issued. The test department is also responsible for our climate chamber for temperature and humidity cycles.
If required, we can provide a total solution for upgrade and service during the product life cycle. For an agreed price and service agreement, we can take responsibility for receiving, supervising, carrying out actions required, and returning the product directly to you or your client, in order to minimize handling for service and repair.
Prototypes
Since prototypes often are time-critical, we offer clients manufacturing with effective project implementation.
We offer complete solutions already in the initial development phase, in close proximity which the client, from product adaptations, prototypes, pre-production to industrialisation. This provides the fastest and most cost- effective route to a finished product.
Production that is closely connected to product development, production adaptation and development is inevitably going to have a lower total cost for the final product.
The combination of the development and the production ensures the best effectiveness, price and productivity of future serial production.
Our account managers work in direct co-operation with our purchasing and prototype departments, which give them the optimum solution, both with regard to time and cost.
Purchase & Logistics
Propoint has an internal purchasing and logistics function. At the beginning of each new project the purchase department is involved in the choice of suppliers, delivery times and prices. This is to create the best condition possible for quality and cost-efficiency.
We handle the entire purchasing process of components with experience and commitment. All suppliers respond to our supplier quality assurance within our system and fulfill the criteria for delivery precision and quality at the best price.
In order to offer the best delivery times, we keep over 10,000 different articles in store. You can request, and get an immediate answer, on which components we have in store. This utilizes economies of scale advantages in your choice of components, e.g. for a new construction.
Through good forecasting, we can deliver your products on request and prepare logistic solutions that suit your particular needs. We currently deliver, to several of our clients, according to the JIT concept.
After sales
We offer our customers a complete after-sales package with service, repairs and upgrades on products that comes back from the field. We can also, on demand, provide storage and a complete spare-part inventory management for these products.
Our service department answers for inspection, repair and shipment of products. We also, if requested, handle direct shipments to the customer and/or final customer to minimize service and repair costs
Quality and Environment
Propoint is constantly working to improve quality, in order to be able to offer increased flexibility and a secured production. The basis for our quality system is the process description, which ensures that we can deliver on time at the agreed price.
Propoint's quality policy is based upon a well-established tradition of high quality products and the desire to be a technical leader.
Our quality policy contains the following main points:
Our products and services will be characterized by high quality
Everyone within the company is in part responsible for the quality
We will satisfy our client's needs and exceed their expectations
The key to a client's trust is constant and uninterrupted improvements
» Download the ISO 9001 certificate in PDF format
» Download the ISO 13485 certifcate in PDF format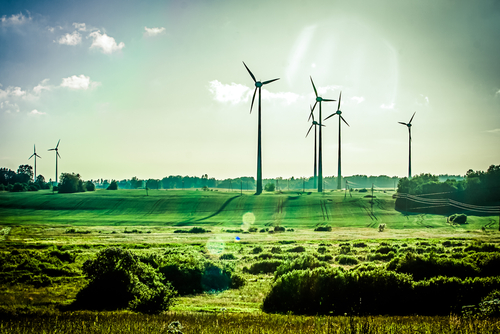 Environmental work
Propoint works towards a long-term strategy to prevent unnecessary environment damage. This means, for example, that the waste will be sorted and taken for recycling or destruction, and that all construction material used has to be the most environmentally friendly alternative. Propoint shall follow all relevant laws and regulations in the environmental legislation.
Environmental policy
The company shall strive towards better use of resources with greater concern for the environment. It will be run actively in cooperation with personnel. We are, of course, sensitive to the challenges of ensuring sustainable development.