Quality is in the eye of the beholder
Product and delivery quality is only a part of our company wide quality focus. Providing optimal value for our clients is the overall purpose of our work and with that objective comes a multitude of challenges, well aware that the experience of our clients and their customers is the ultimate proof and sign of quality. Demands and expectations are to be met and exceeded in all aspects of our cooperation. On a day to day basis as well in the smallest of components we produce and deliver.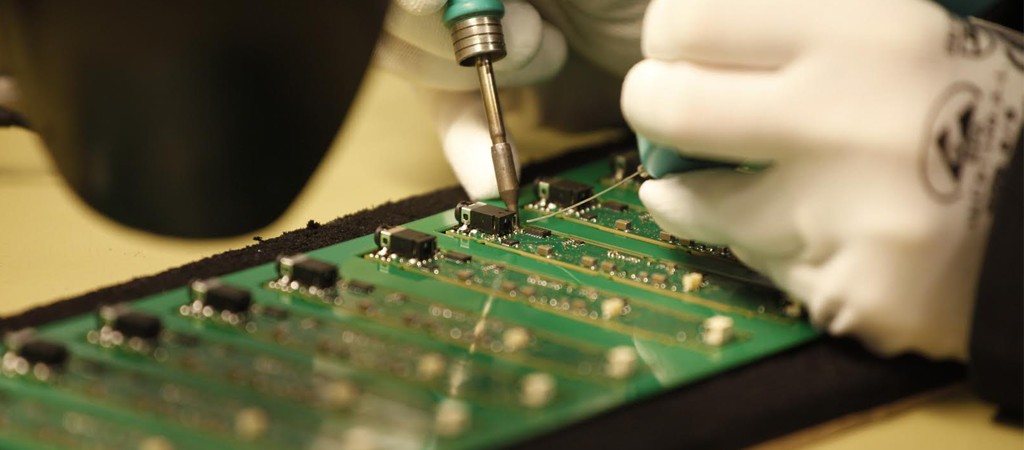 Quality assurance and certifications

The basis for our quality system are thorough and precise process descriptions, which ensures that we can deliver on time at the agreed price. Always. Everyone within the company is in part responsible for the quality and for constant improvement. Through our internal reporting process the quality situation is continuously present in the organisation. So that appropriate actions are taken immediately when needed.
Propoint is certified according to ISO 9001-2015, ISO 13485-2016 and ISO Certificate 14001-2015
Quality and Environmental policy
Propoint offers efficient total solutions in electronics production in terms of production resources, prototype production and serial production. In a total solution, we are responsible for purchasing, logistics, project management, testing, service, delivery and follow-up.
We strive for every business collaboration to be characterized by:
• Customized solutions
• Correct deliveries
• High delivery precision
• Fast service
• Minimal environmental impact
• Efficient use of resources
This is achieved by:
• Strong knowledge and flexibility
• Infrastructure fit-for purpose
• Automatization of manual processes
• Continuous development of supplier cooperations
• Customer focused and committed employees
• Targeted work with continuous improvements in our working practices and our environmental impact
• To comply with applicable legislation, regulatory requirements and other binding requirements
Quality Policy according to DOC ID: W129 Version 4 updated 2019-10-09. Please download our Quality Manual .
Lean – continuous improvement
Eliminating everything that doesn't add value for the end-customer is one of the fundamental principles of Lean. Continuous improvement has been at the core of our way of working since the start of Propoint in 1986 and in 2013 we initiated an 18 month project to implemented Lean in our organisation. From the start our vision and objective was to become the first in the business to integrate Lean in all aspects of the company's operations. And it is well within our reach today. Our Lean program is called 0Ω – Zero Resistance, meaning and resulting in a total flow.
Our environmental commitment
We work with a long-term strategy to prevent unnecessary environmental impact. In all our processes we have an active plan to reduce our environmental impact. This means, for example, that all waste is sorted and recycled or destroyed. All input materials are selected based on the most environmentally friendly alternatives. The foundation of our strategy is that Propoint must comply with all applicable laws and regulations in environmental legislation, but our Environmental Policy aims further than that.Our operations shall cause the least possible environmental impact and strive for better resource utilization with greater environmental concern all through our operations. The Environmental work an progress at Propoint is an everyday activity and high in priority on every co-workers agenda.